---
RECOVERY PARAMETERS

SOILS, FIELDS, OPEN SPACES


These include all the soil types, like mollisols, aridisols, inceptisols, and vertisols, the active clay soils that undergo drastic expansion and contraction during wet and dry seasons. These open spaces, prime for agricultural use, are strategic zones for groundwater absorption and food production, to start the conversation.

Image Prompts: Imagine a community engrossed in the joy of harvest, their shared laughter echoing across the vast, fertile fields, under the golden afternoon sun. Imagine the same community, their brows furrowed in determination, tending to the rich soil in the early morning mist, their hands bearing the mark of their dedication to the land.
---
RECOVERY PARAMETERS

STREAMS, GULCHES


Two priority setbacks are defined for these aqueous corridors: a 30-meter zone immediately adjacent to the stream edge, and a secondary 100-meter buffer. These regions prioritize not-to-low density building cover over large development, mitigating flood risk, enhancing riparian ecosystems, and supporting bioculture.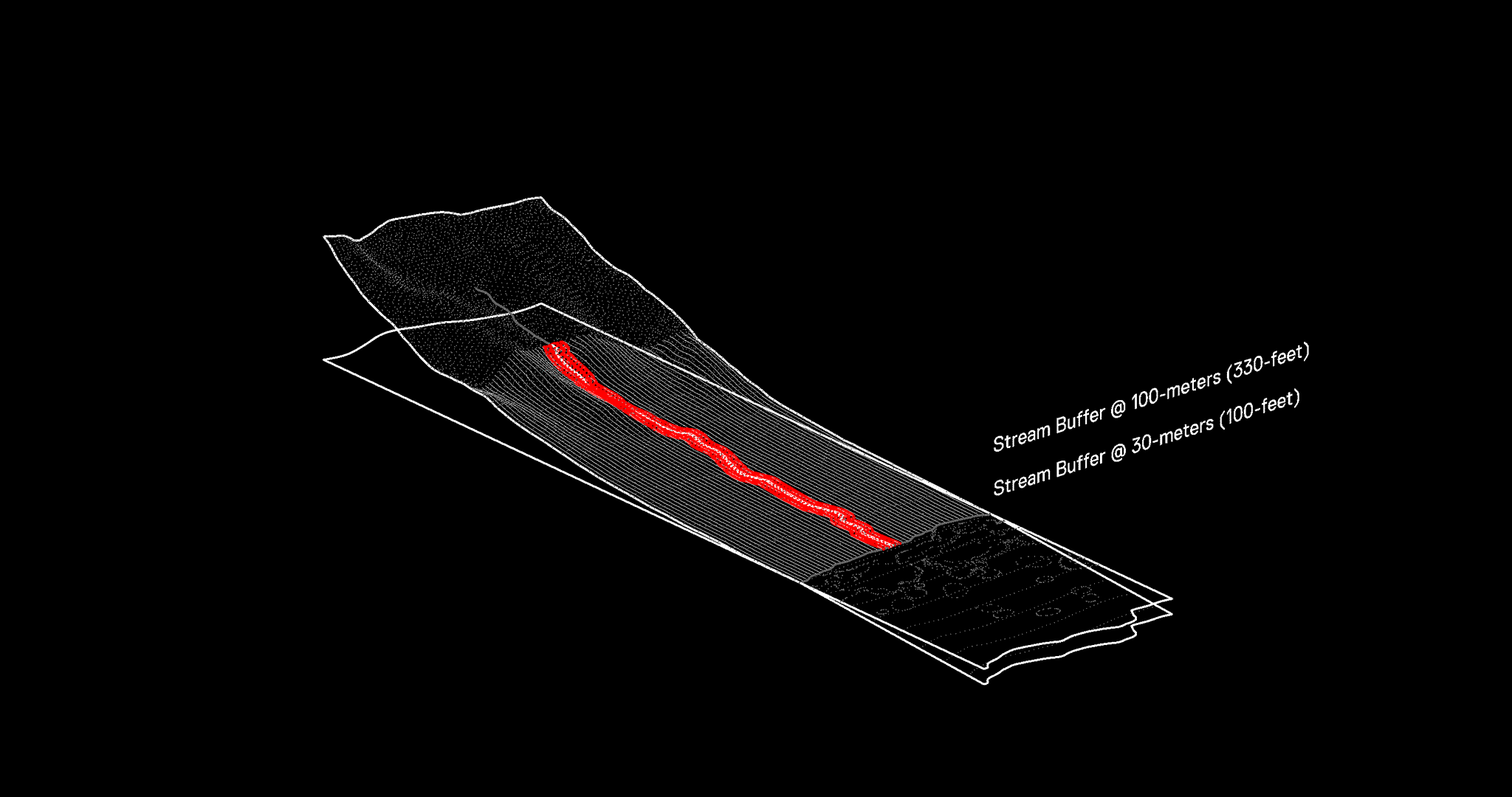 ---
Imagine a group of children playing by the side of a clear, bubbling stream, their joyful shouts merging with the song of the water and the rustle of leaves. Imagine community members working tirelessly to clear debris from the stream, their efforts a testament to their commitment to preserve the water's clarity and vitality.
---
RECOVERY PARAMETERS

PRIME FOREST, MOUNTAIN, AQUIFER


Prime forest parameters are determined by elevation and solar orientation. These areas, particularly wet forests as low as 200 meters and mesic forests that may be sea-level, should remain undeveloped to preserve critical freshwater resources.

---
Imagine a community celebration at the peak of a lush mountain, their shared stories and songs carried by the wind through the verdant forest. Imagine the solemn journey of community members, their path illuminated by the first light of dawn, as they labor uphill, carrying saplings for reforestation.
---
RECOVERY PARAMETERS

WETLAND, FLOODING


These zones, with varying water saturation and salinity levels, are critical for ecosystem restoration, carbon sequestration, and groundwater recharge. They include both coastal and upland habitats, even those currently dredged or filled.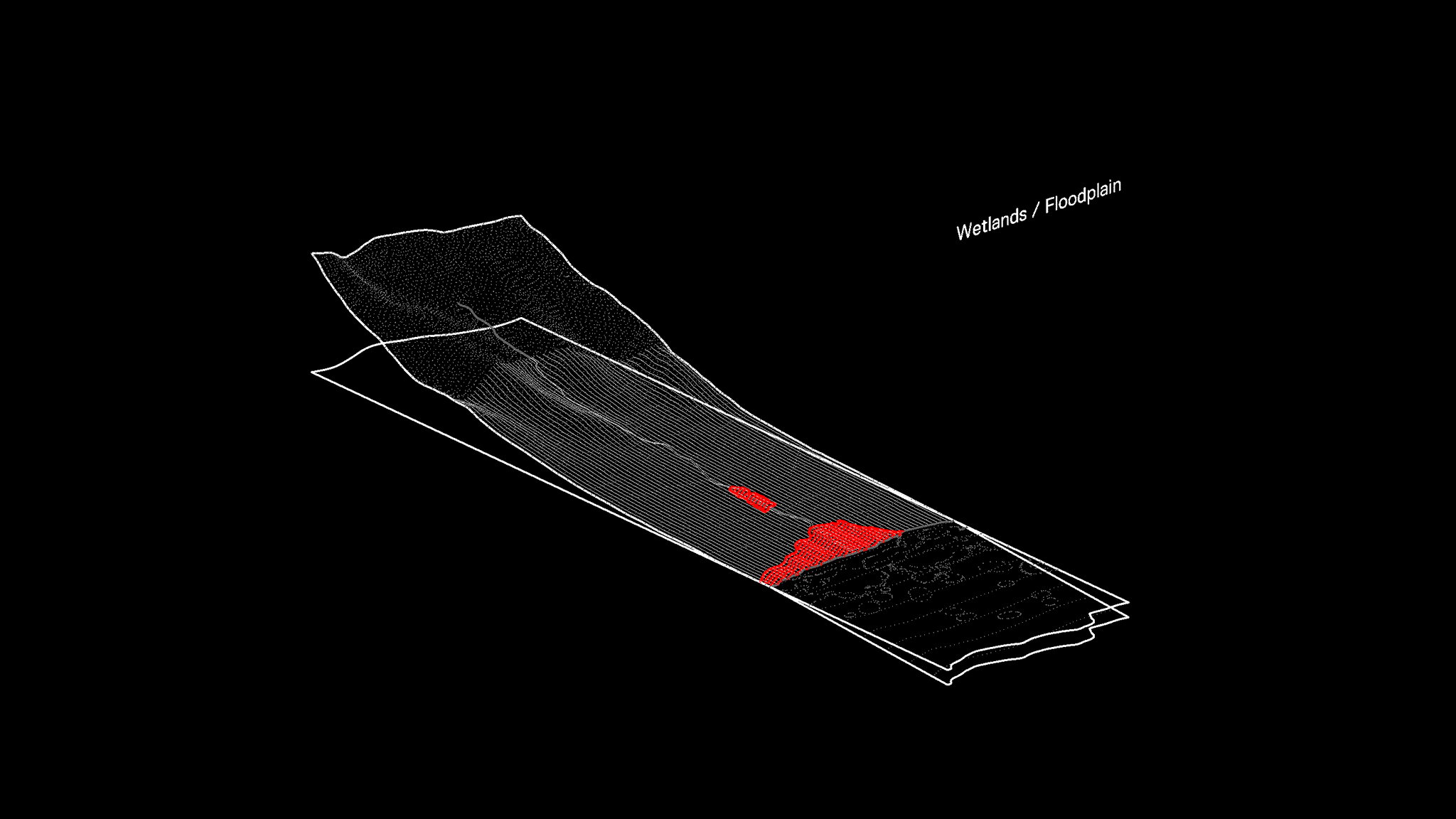 ---
Imagine a group observing the dance of local birds over the wetlands, their shared silence a tribute to the mesmerizing display of nature. Imagine community members waist-deep in water, their faces mirroring determination as they work to restore the wetlands, their hands gently replanting native species.
---
RECOVERY PARAMETERS

COASTLINES, OCEAN

The coastline parameters account for beach erosion and storm surge protection within a 100-meter zone from the highest wave wash. Projections of sea-level rise, varying with topography and expected to be between 1-to-3 meters, also shape these boundaries.

---
Imagine a community gathering at the coastline during sunset, their shared stories and laughter blending with the rhythmic sounds of the ocean. Imagine the same community in the early hours, their efforts focused on cleaning the beach, their hands picking up remnants of human activity washed ashore.