(Mobile Community Studio, 2017-2020)

---
The Hawai 'i Futures Holodeck is a transformative physical-virtual platform for kuleana and spatial literacy at the intersection of new media, public art, and Indigenous intellect.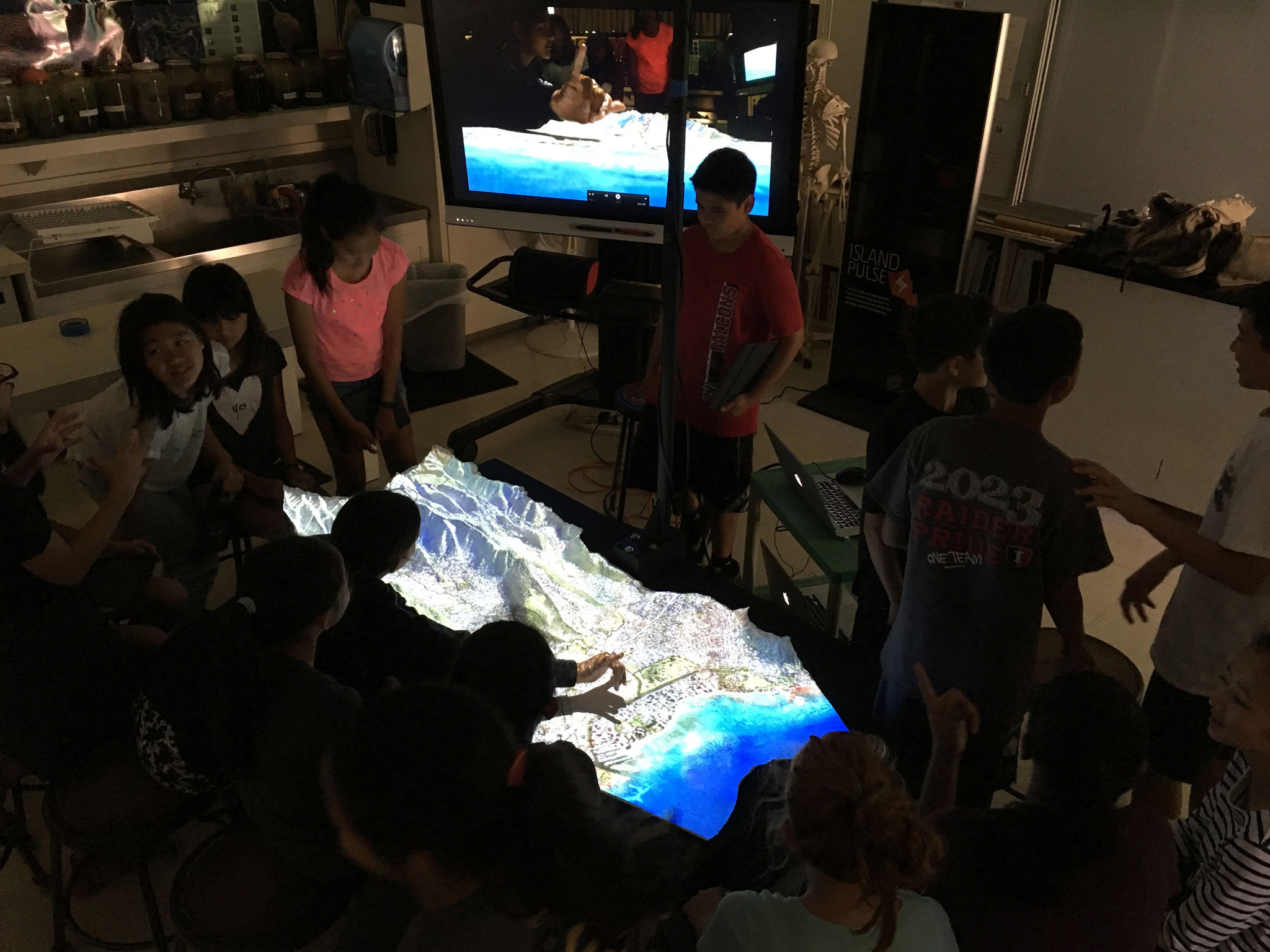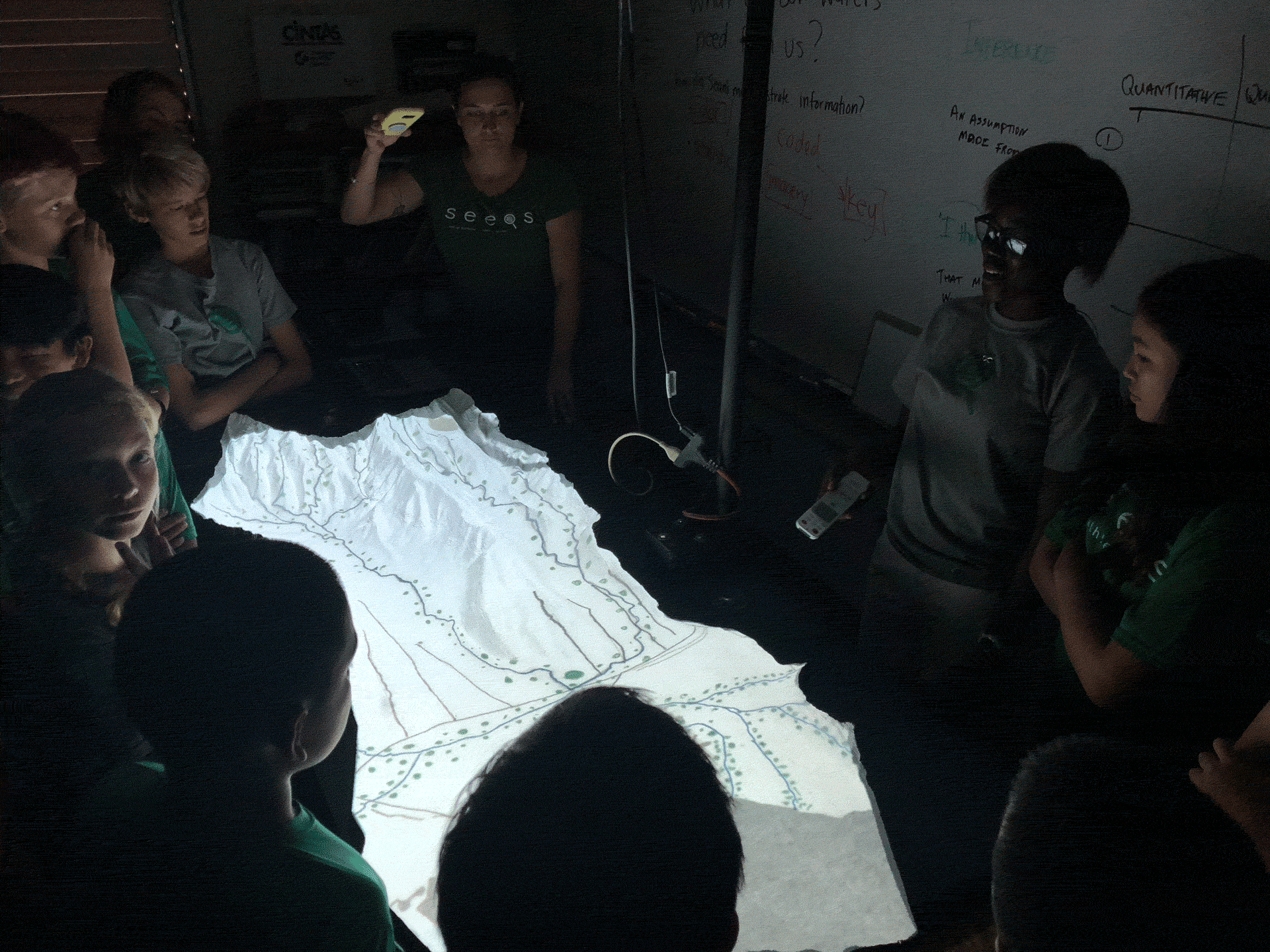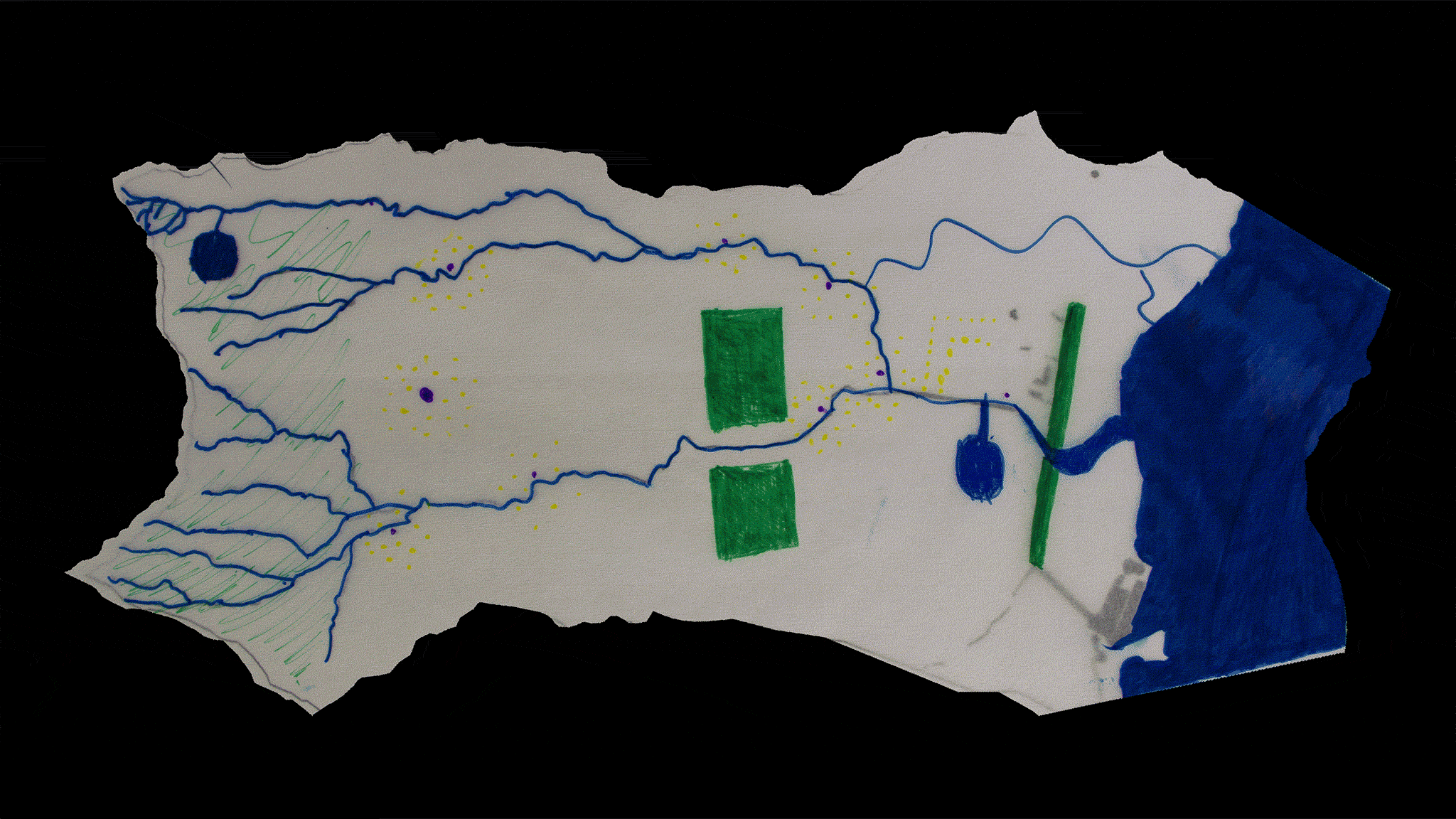 Examples of student mapping exercises that were then projected onto The Ahupua'a Holodeck, which students then presented and discussed. These drawings in particular were produced by students of SEEQS in coordination with Andrea Charuk.
---
Project Metrics


The Core Problem: A Disconnected Understanding of Space
Hawai'i, a holographic, ocean-island-earth-cosmos based society, has evolved into a degraded built environment via agromilitourization. Unfortunately, Western educational systems have erased, oppressed, and lost much of the ecological and spatial knowledge that underpinned its Native land division system, the moku and ahupua'a. This shift has resulted in numerous ecological crises including resource dependence, stream contamination, and reckless urban development in delicate ecosystems. These critical problems often receive decisions based on an incomplete understanding of spatial and ecological implications of human-built systems. In order to reconnect with our kuleana or responsibility towards the environment, a revival of spatial literacy is crucial.

A Transdisciplinary Approach to a Complex Problem
The Hawai'i-Futures Holodeck is a novel, immersive tool devised to address these complex issues. Standing at the intersection of new media, public art, Indigenous wisdom, science, and education, it merges cutting-edge technology with Native knowledge, creating a potent platform for collaboration and knowledge-sharing. By employing the principles of the ahupua'a system, the Holodeck serves as a conduit for Indigenous intellect, making ancestral wisdom accessible to the digital generation.

The Power of New Media and Public Art
As a public art installation designed at the scale of the classroom, the Holodeck uses new media to engage its audience on a visual and conceptual level. The hybrid physical-virtual platform projects data-driven graphics onto a satellite-accurate physical model, making abstract concepts tangible and enabling users to intuitively grasp spatial information. This transformation of the data presentation emphasizes comprehension over sheer volume, stimulating deeper engagement and fostering collaboration.

Education and Indigenous Intellect: Building Kuleana
By immersing users in the ahupua'a system's ecologically sound land division principles, the Holodeck nurtures a sense of kuleana (responsibility) towards the environment. Not just an educational tool, it fosters connection and care for the 'āina (land), fostering a deeper understanding of the issues and enabling users to collaborate in finding solutions.

Science and Innovation: Crafting the Future
In terms of scientific innovation, the Holodeck offers an interactive, user-friendly way to present complex environmental data. More than a platform for data presentation, it stimulates scientific literacy and engagement by promoting problem-solving. Future enhancements, including an adjustable physical surface, motion and sound-activated projections, and a traveling pavilion, aim to increase the Holodeck's flexibility, adaptability, and visual impact.

Impact and Engagement
The Holodeck's influence thus far has been transformative, reaching over 1,200 students and numerous stakeholders across various institutions, sparking in-depth discussions and collaborative problem-solving. Further installations are planned for the Mokauea Fishermen's Association in Kalihi and Papahana Kuaola in He'eia, expanding its reach and impact. Its construction was made possible through the support of the Honolulu Biennial Foundation, The Taiki and Naoko Terasaki Family Foundation, The Sullivan Center at 'Iolani Schools, and the School for Examining Essential Questions of Sustainability (SEEQS). Additional presentations of the holodeck have been performed for groups at UH School of Architecture, Hawai'i State Legislature, UH West Oahu, NOAA, City and County of Honolulu, and Bloomberg Philanthropies.

A Vision for Hawai'i's Future
In conclusion, the Hawai'i-Futures Holodeck represents a groundbreaking convergence of innovation, spatial literacy, and traditional knowledge. This platform ignites conversations and actions that uphold kuleana and restore ahupua'a and 'āina systems. With a profound understanding of our past and the application of future-forward technology, we can collectively work towards a more sustainable and interconnected Hawai'i. The Hawai'i-Futures Holodeck is thus more than an educational tool – it is a powerful catalyst for change, paving the way for a sustainable future.